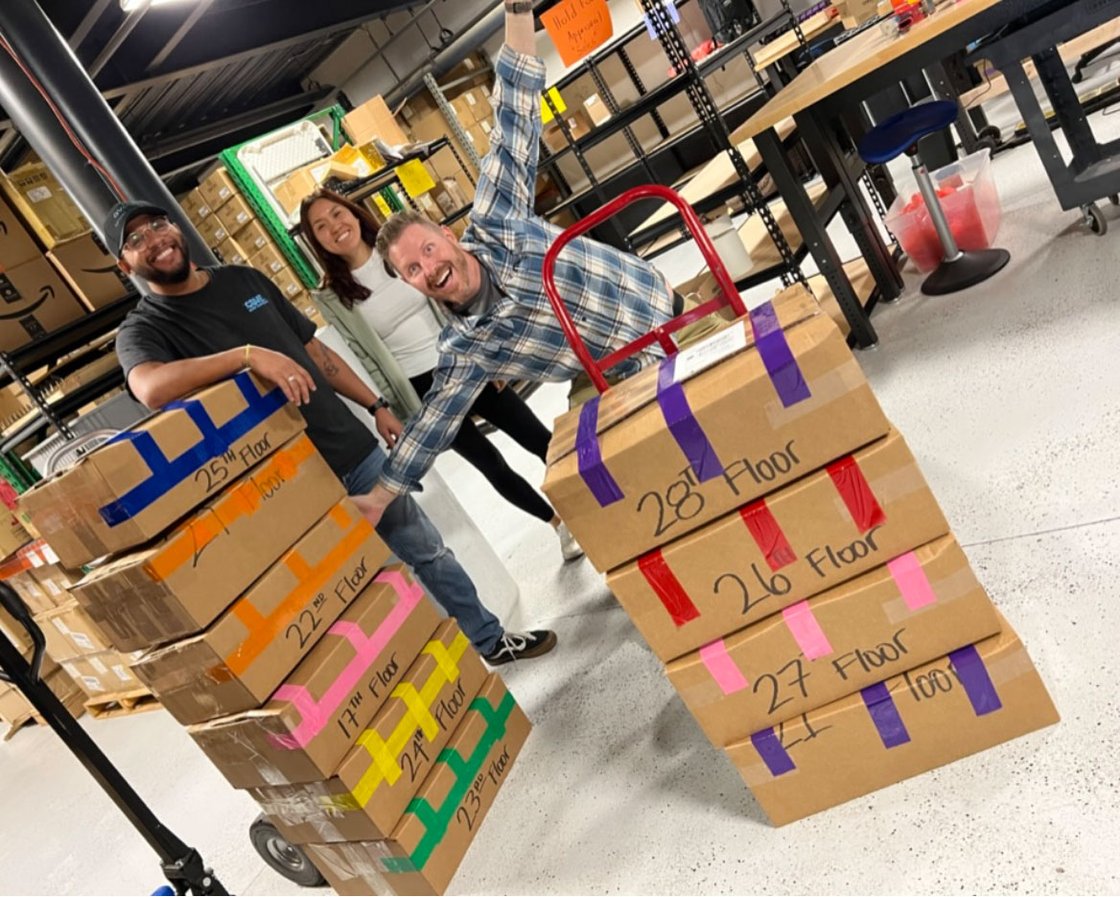 Avi-on Simplifies Receiving and Unboxing Product Experience
Avi-on is constantly improving on the unboxing experience both at the OEM and onsite. When contractors asked if we could color code product by floor…with coordinated stickers and interior packing documentation…our warehouse team stepped up and made it happen. Why the colors? To help the electricians install the pre-commissioned products quickly and efficiently.

Did we mention that we are shipping daily…?