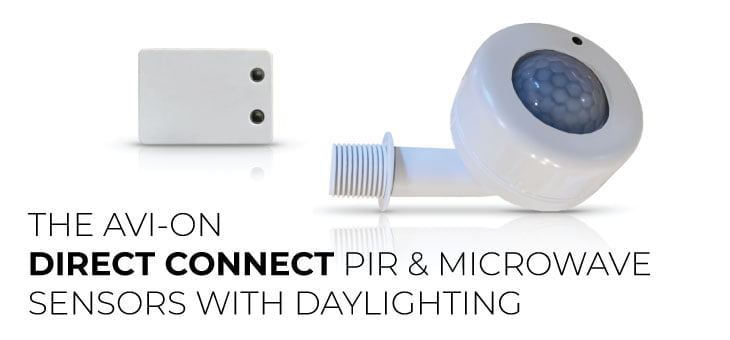 Avi-on Direct Connect™ Sensors Speed Up Commissioning
The Avi-on® Direct Connect™ PIR Sensor and the Avi-on® Direct Connect™ Microwave Sensor speed up project commissioning by automatically detecting the sensor location and bringing them into the network with their associated fixtures via the Avi-on Digital Toolbox.
These motion detection and/or daylight harvesting sensors work with any Avi-on fixture or zone controller. 
There are a variety of mounting options including in-fixture, ceiling, side, and junction mount.
Direct Connect Sensors are an integral part of the Avi-on product ecosystem, supporting Luminaire Level Lighting Control (LLLC) and/or groups of fixtures. 
Further expedite your commissioning time by specifying Pre-Ship Setup with an Avi-on order so that devices can be added to the account before shipment to your site.